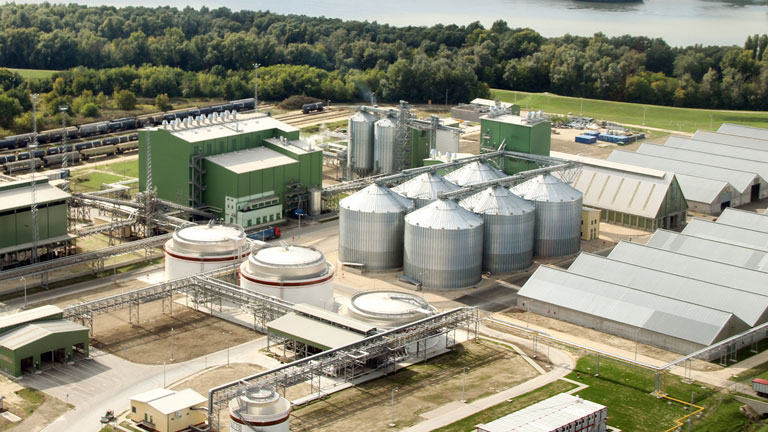 Our process is designed with our customers at the core. From vision to reality and beyond, our team stays connected with yours.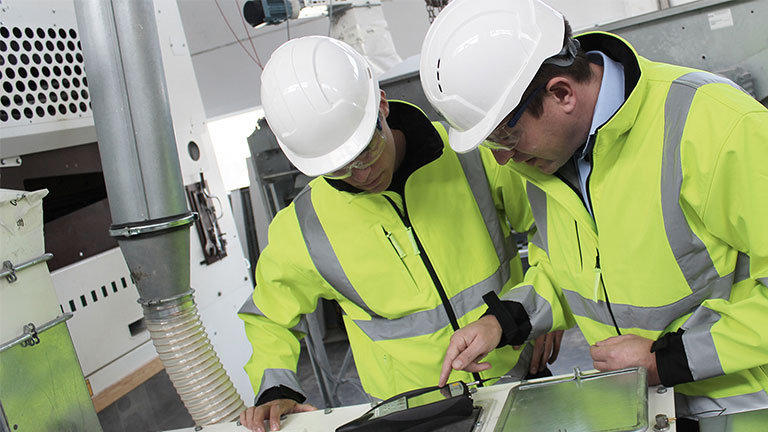 Cimbria is one of the world's leading companies within industrial processing, handling and storage of grain and seed, as well as animal feed, foodstuffs and other bulk products.
Centricoaters
Modern Coating Technology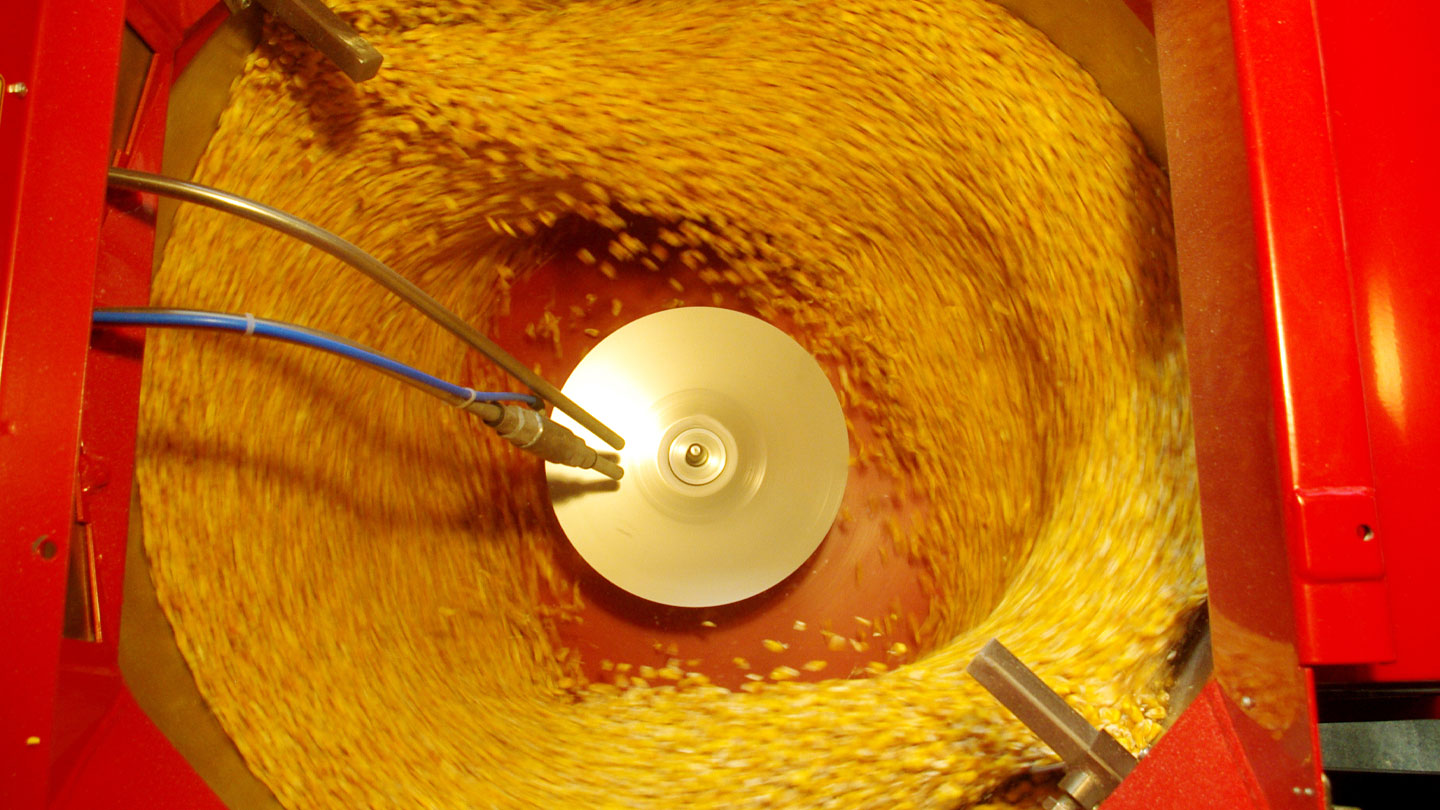 Centricoaters
Modern Coating Technology
HIGHLIGHTS
Increased growth ability of seed.
Designed for coating value-added seeds with costly seed treatments.
Ensures continuous batch operation utilising a highly accurate inlet scale together with a highly accurate chemical dosing system controlled by a PLC.
Provides improved seed coverage and more uniform distribution of treatment material on the seed compared to traditional continuously operating drum or screw-type coaters.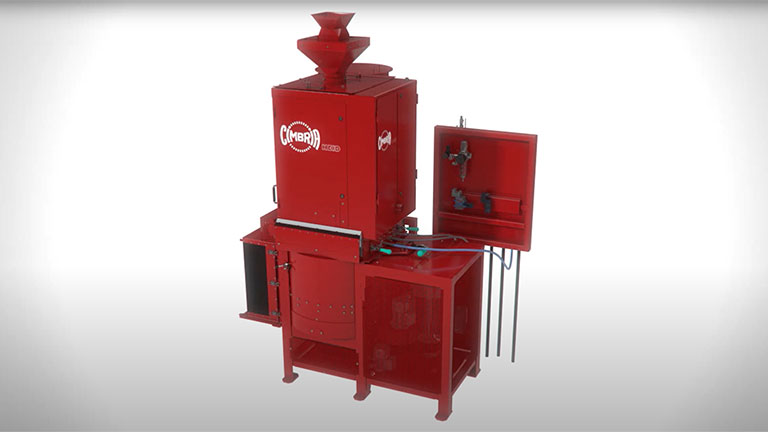 Cimbria Centricoater
The Centricoater optimizes the consumption of chemical agents and the impact on the environment, by reducing the use of raw materials.  
The results are homogenous coated seeds, which have improved growth ability and meet the international standards for certified seeds.
The smart use of the coating slurries reduces the processing costs, with a very short pay-off period for Cimbria Centricoaters.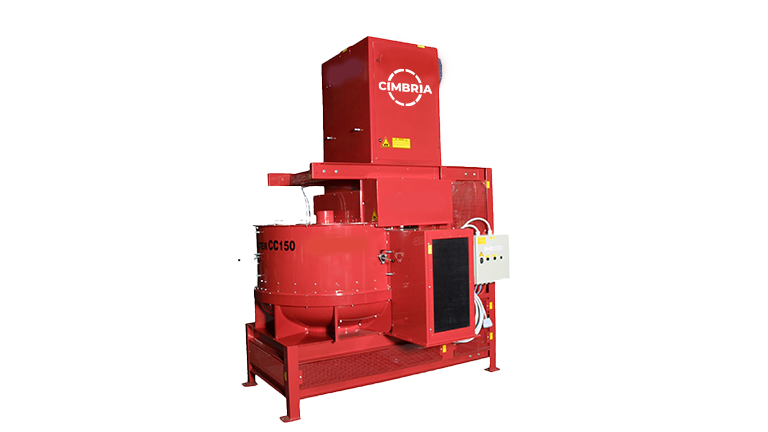 Centricoater Automatic
The "compact" Centricoater series is designed for easy installation at the customer's site. Each Centricoater is pre-wired from the factory and delivered pre-tested. After connecting the grain pipes (for filling and discharging), main electric power supply, compressed air, dosing line piping and the prepared cables for each item – plug and play – the Centricoater is ready for operation.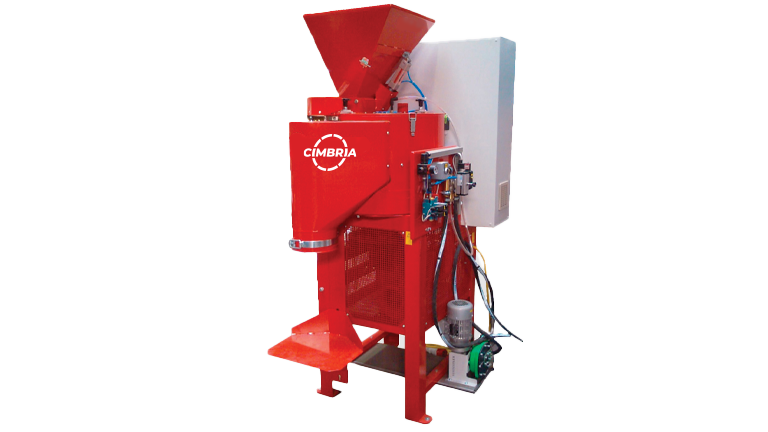 Centricoater Semiautomatic
The "semiautomatic" series allows an easy entry to batch coating technology. Available with two drum sizes, this type is equipped with a PLC operated electrical panel with touch display. Automated scale is not part of the hardware. All other hardware (mixing drum, dosing line) are fully automated, enabling the automated coating of single batches.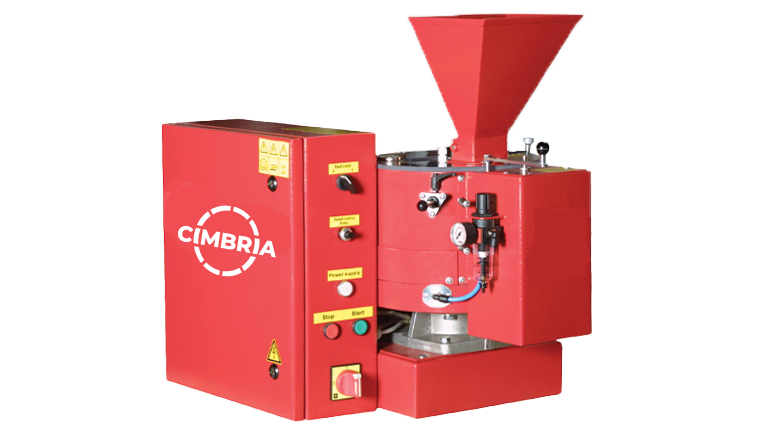 Centricoater Lab
The standard lab-coaters are designed for the manual coating of small quantities of seeds in laboratories or breeding stations. All products and their quantities are prepared manually by the operator before filling into the lab-coater. The operator's timing, filling and discharging of the mixing drum is all done manually.
Model
Mixing Drum Size
Capacity (referred to what)
CC10
10 kg
max. 1,6 t/h
CC20
25 kg
max. 4,1 t/h
CC50
50 kg
max. 8,1 t/h
CC150
150 kg
max. 13,5 t/h
CC250
250 kg
max. 22,5 t/h
CC250DUO
250 kg x2
max. 45 t/h
CC20/50 L
25/50 kg
max. 4,1 t/h
max. 8,1 t/h
CC LAB
2 kg
-
CC10 LAB
10 kg
-
CC10/20 - S
10 kg
-
Technical data can vary due to continued development or a different machine composition.
Related Articles
At Cimbria, we design, develop, manufacture and install custom-built solutions, from complete processing lines to large turnkey projects with highly advanced automation and management information systems.