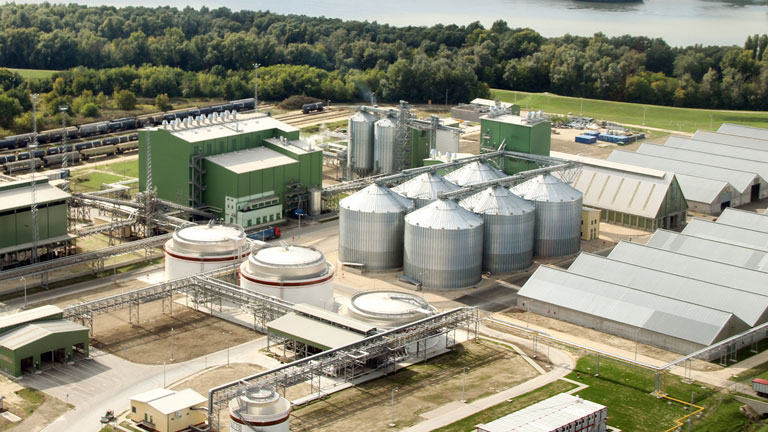 Our process is designed with our customers at the core. From vision to reality and beyond, our team stays connected with yours.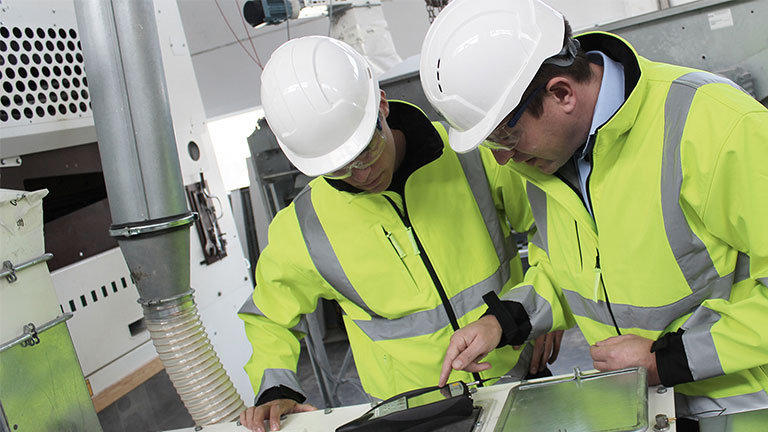 Cimbria is one of the world's leading companies within industrial processing, handling and storage of grain and seed, as well as animal feed, foodstuffs and other bulk products.
SEA.TN
HIGH-TECH CAN BE SIMPLE
SEA.TN
HIGH-TECH CAN BE SIMPLE
HIGHLIGHTS
SEA.TN meets strict hygienic and health standards required by the food industry, while remaining simple and accessible. Suitable for a wide range of products, including those for human consumption or animal feed.
The multispectral vision system, Full-Color + NIR, ensures the best identification and separation of any foreign body as well as defective or unwanted material from the finished product.
The vision system converts the RGBN measurements into an HSI color area to maximize the ability to "see" products.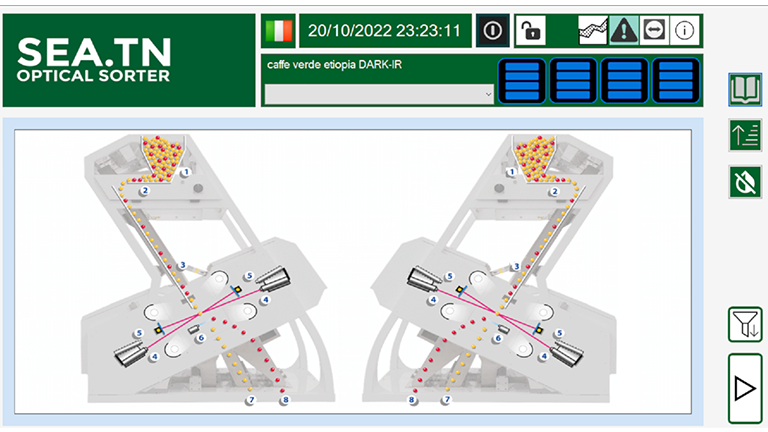 HIGH-TECH CAN BE SIMPLE WHEN IT COMES TO 75 YEARS OF INDUSTRY EXPERIENCE
SEA.TN has the right technology to help you deliver the highest quality finished product. Thanks to multispectral vision system equipped with RGBN cameras to scan the visible and invisible spectrum.

SEA.TN has been designed with particular attention to reduction of the power consumption, although extremely contained in all SEA sorters.
A large and bright touch screen allows the operator to control and program in a very simple way. It is from here that dedicated programs are easily set, based on the desired result. The image processing system compares the object with user-defined acceptance or rejection parameters in order to identify it as a true defect or as an accepted item.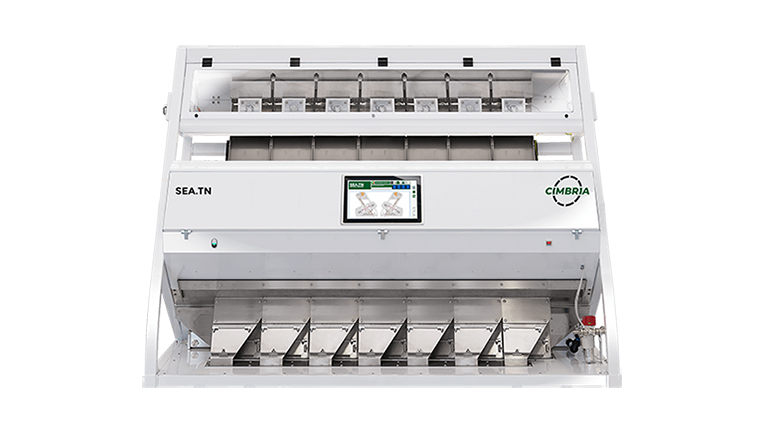 ADVANCED SORTING SOLUTIONS TO MEET YOUR REQUIREMENTS
SEA.TN features a multispectral vision system with SMART Full-Color RGB cameras and NIR integrated technology. In addition to the three primary colors (red, green and blue), SEA.TN uses near infrared frequency (NIR) to detect any color defect and optimize the separation of foreign bodies (stones, sticks, glass, plastic) with a similar color to the conforming product.
- Optical resolution: 0,06 mm
- Scan rate: 25,000 scans/second
- Sort by transparency and reflection at the same time
- Optional InGaAs cameras can be added to meet your sorting target
- The intuitive touchscreen improves the user experience, allowing the operator to set up to 8 families of defects and simplifies recipe set up. 
Related Articles
At Cimbria, we design, develop, manufacture and install custom-built solutions, from complete processing lines to large turnkey projects with highly advanced automation and management information systems.