Varaslättens Lagerhus is an economic association in western Sweden owned by approximately 1,950 grain producers. Handling around 300,000 tons of grain annually, the industry-leading market actor dries, stores, and trades grain to produce attractive products for the milling and feed industry.
Varaslättens Lagerhus faced a significant challenge with the quantity of rye, as the traditional sorting equipment they already had in-house was not enabling them to achieve the result they were looking for. Ergot, a fungus that grows on rye, is dangerous for human and mammal consumption because it can cause ergotism (ergot poisoning), which can result in severe symptoms and health issues. The European Union's regulation rev. Nr. 1881/2006 reinforces the need to bring ergot levels down to 0.2 g/kg in unprocessed rye for human consumption by July 1st, 2024. Therefore, the grain processing and cleaning industry has started preparing to take necessary measures and precautions by integrating optical sorting machines into production lines to meet up to the upcoming new standards.
Varaslättens Lagerhus chose Cimbria as their optical sorting solution supplier because of our cutting-edge technology, versatility, and exceptional accuracy. As a pioneer in the market, we have established ourselves as a reliable and long-term partner, by focusing on our customers, while delivering to their needs, enabling their successful journeys and fostering their future profitability.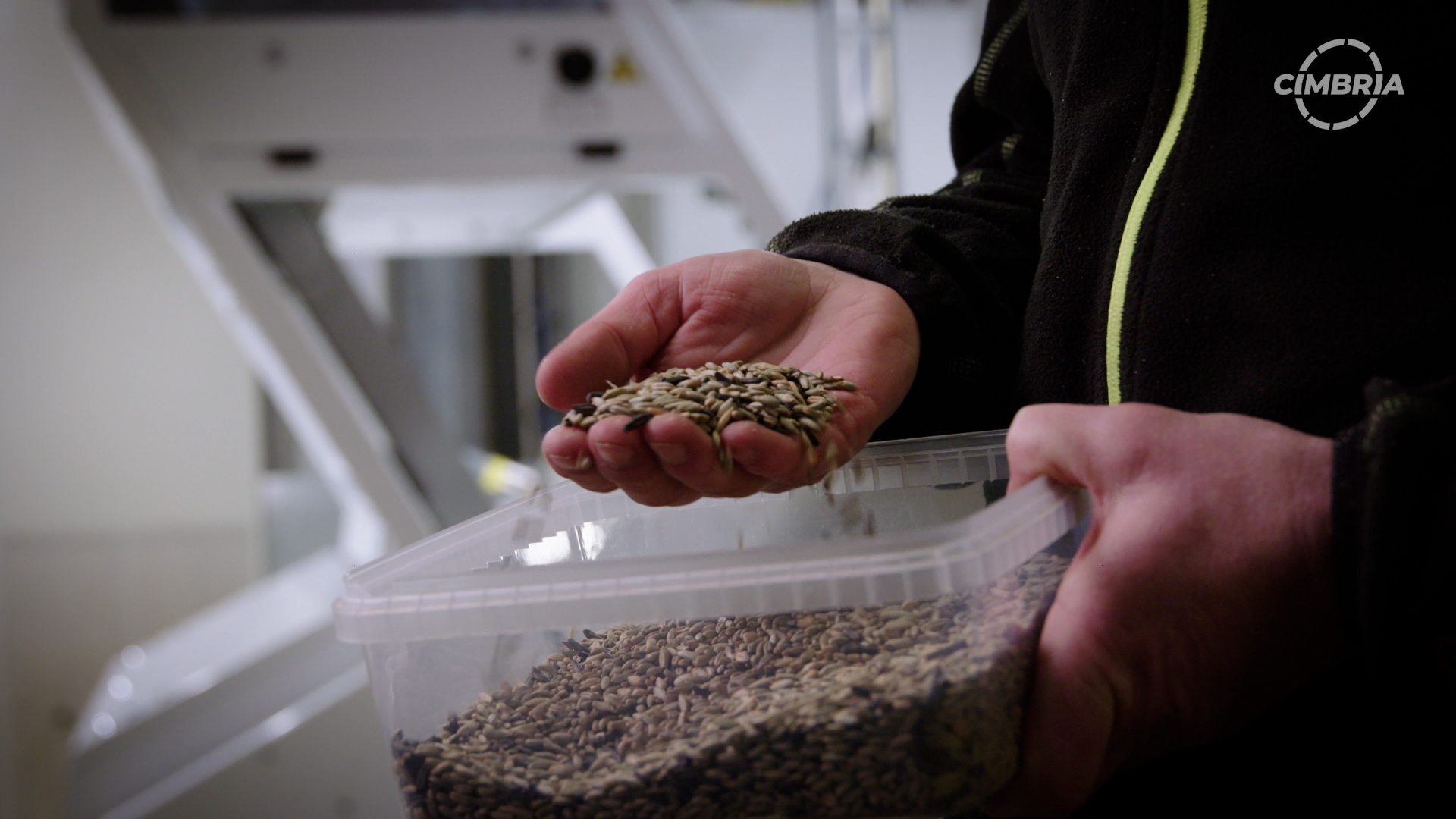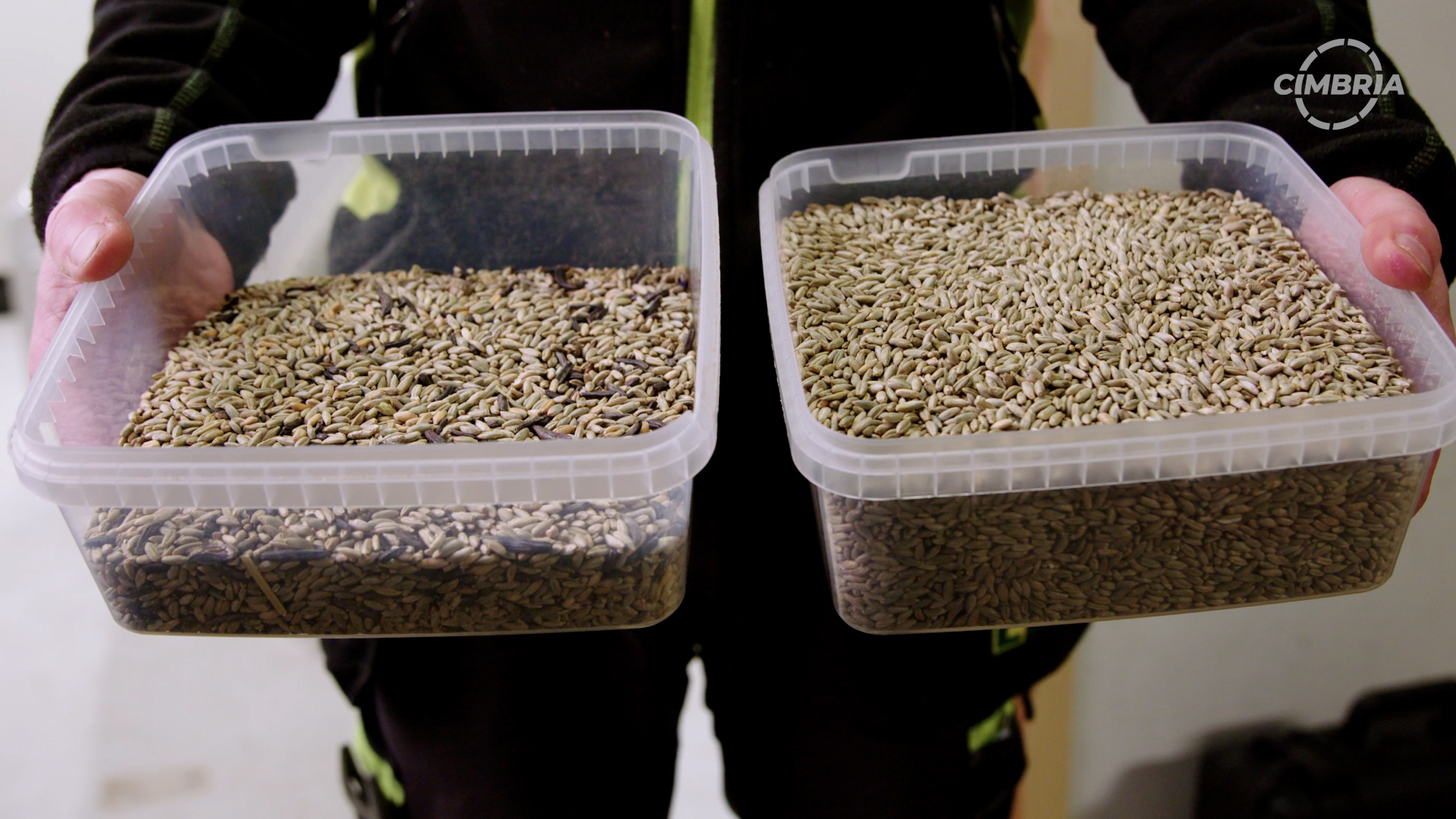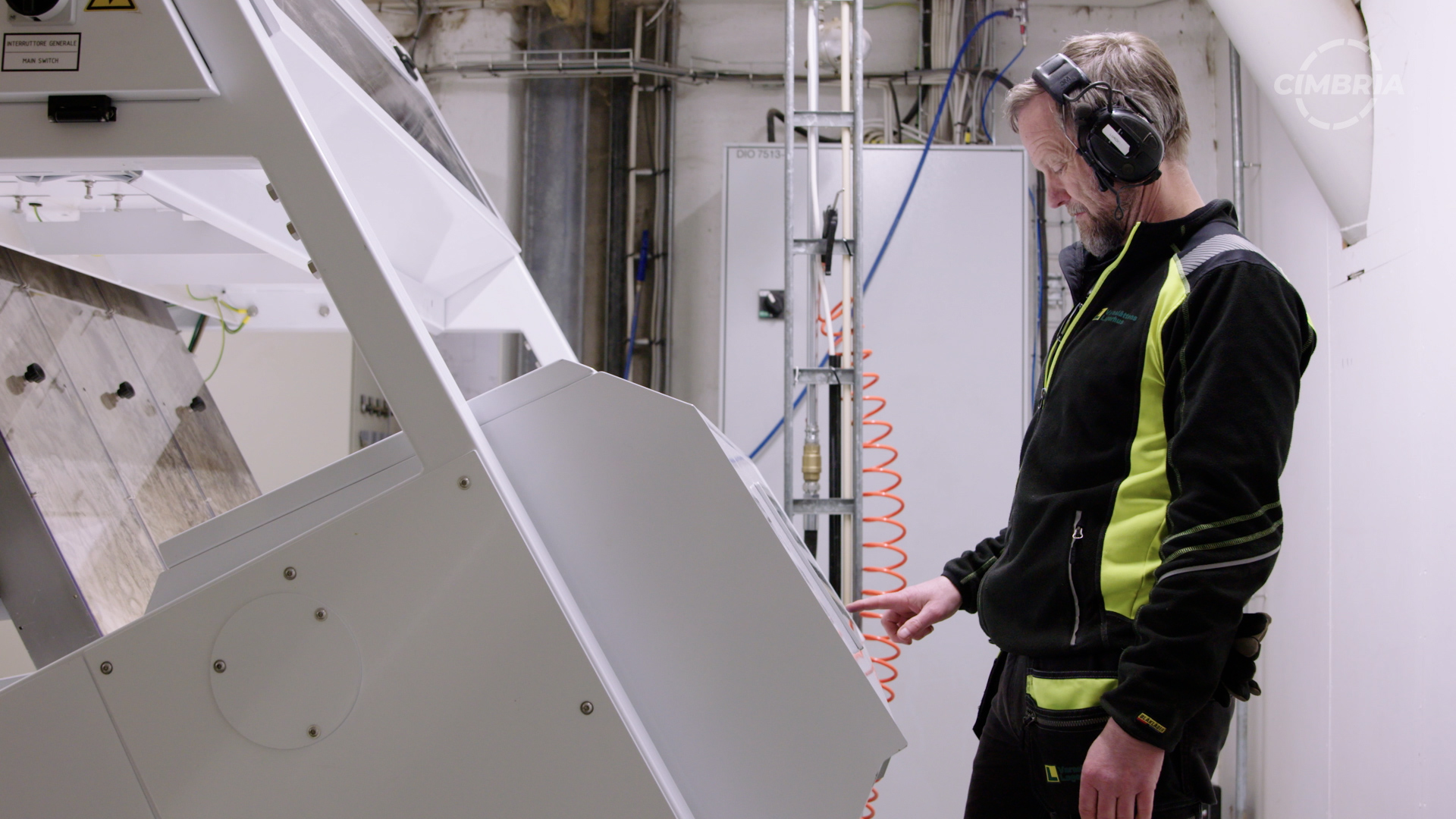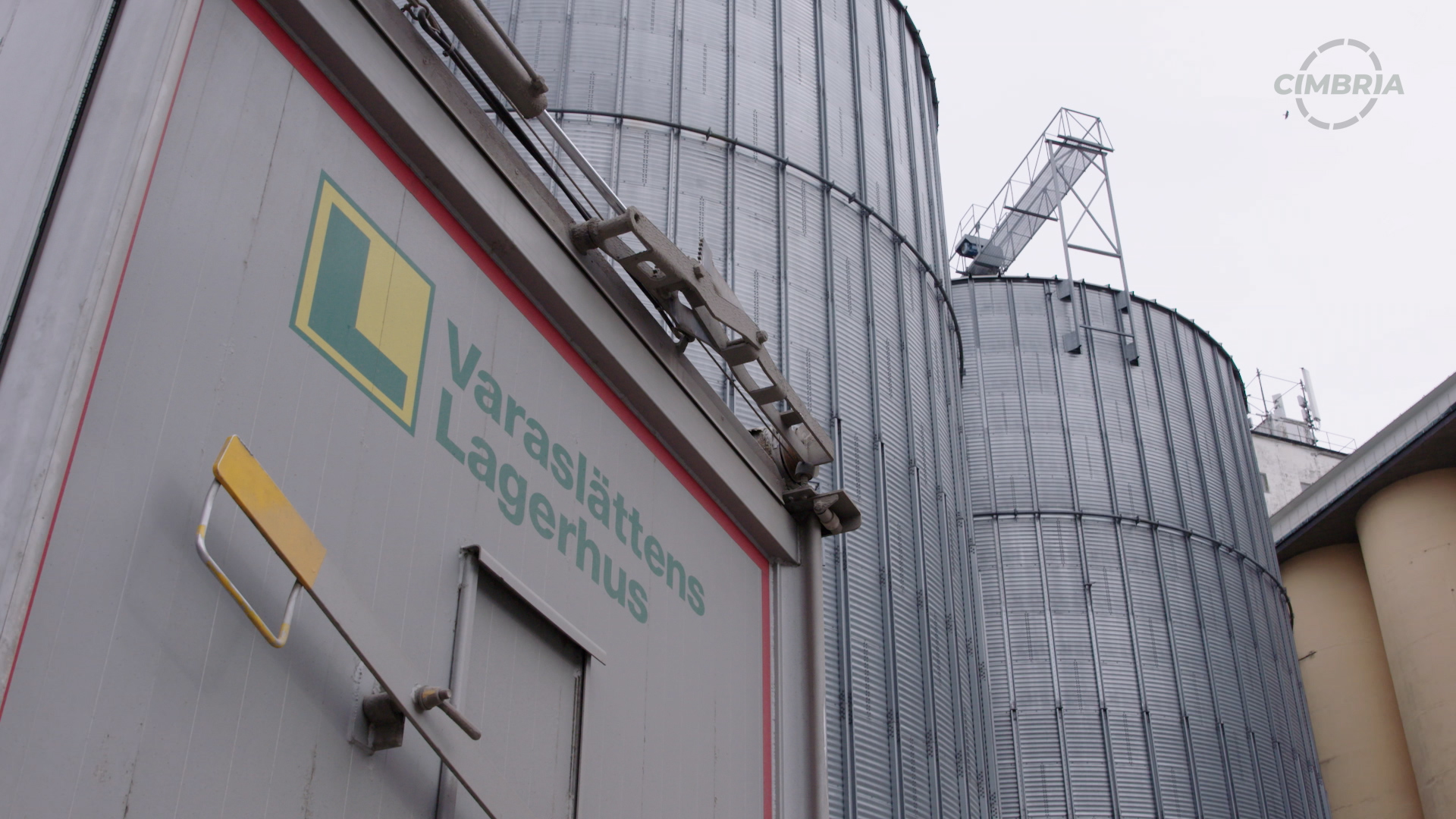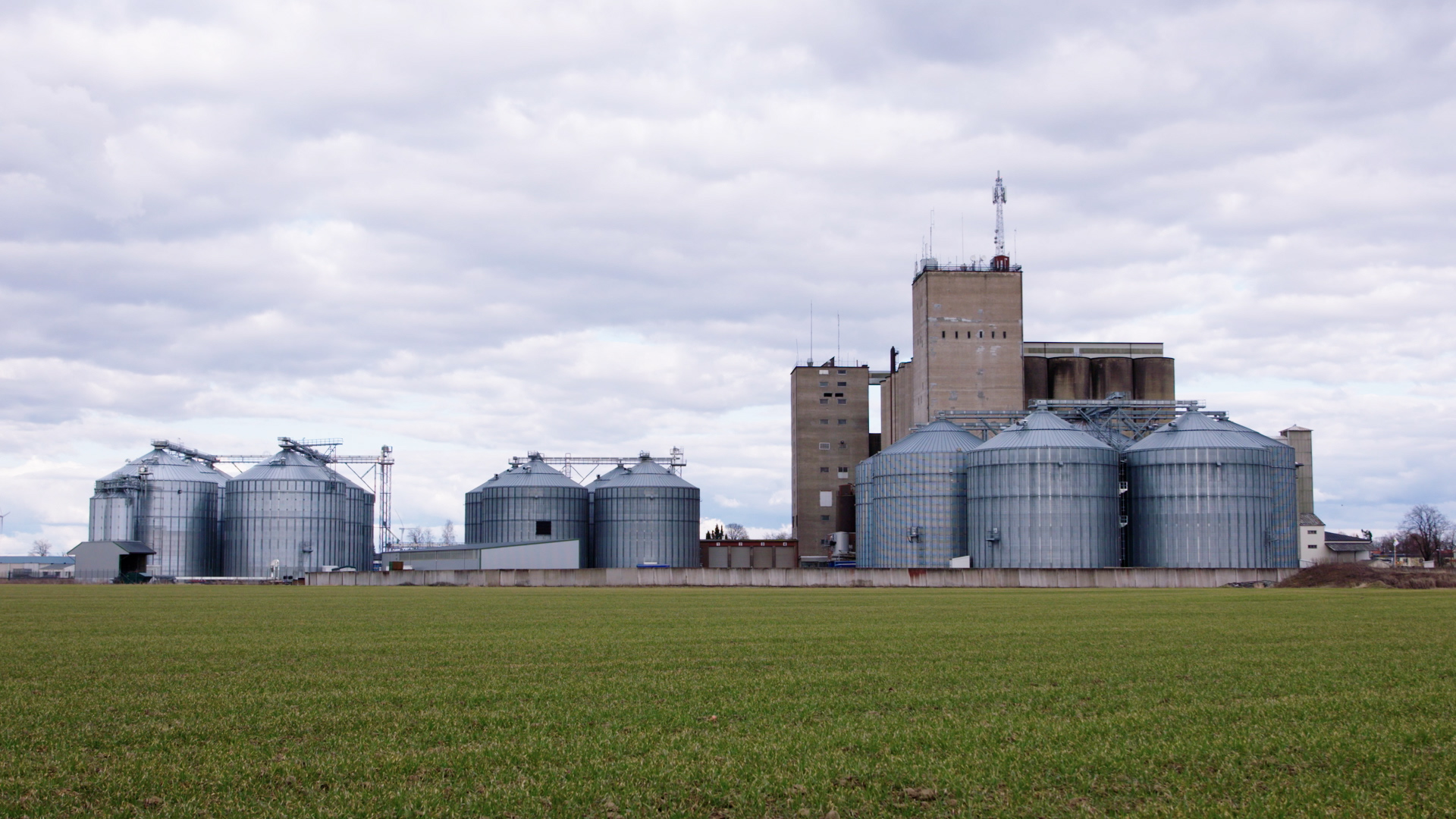 By implementing Cimbria's advanced optical sorting technology, Varaslättens Lagerhus can now meet the new market standards and stricter regulations, with improved end-product quality, gaining a competitive advantage, and minimizing product loss. The results that are now achieved with their new extremely precise sorting align with their company's sustainability goals. Optical sorting is now a standard and crucial step in grain processing at Varaslättens Lagerhus, ensuring compliance with EU norms and regulations, as well as meeting up to their customer's high expectations.
After a year in operation, the optical sorting implemented in Varaslättens Lagerhus has delivered consistent results in removing various de­­fects, foreign impurities, and cross-contamination while meeting the stringent EU Commission Regulation regarding ergot levels in unprocessed rye. By effectively cleansing their product from all contaminants, the Varaslättens Lagerhus has successfully satisfied the market's needs and positioned themselves at an even higher level in terms of product quality, enabling them to face future challenges.
Removal of Ergot from Rye with unprecedented precision, resulting in high yields and minimal product loss
Ensuring the safety and quality of grain products is crucial for protecting human and animal health. Advanced optical sorting solution allows effective rye cleansing to meet the strictest criteria and comply with both new EU regulations as well as the most sophisticated specifications of the end customers. By taking grain sorting to the next level, Swedish industry leader Varaslättens Lagerhus is demonstrating a commitment to sustainability and well-being. Check out how optical sorting has improved grain processing at Varaslättens Lagerhus.