Norgesfør is an association of 12 local companies in Eastern and Central Norway that produce concentrates, sell grain, and sell fixed assets to agriculture. 
Cimbria and Norgesfør have a long lasting relationship thanks to our shared vision: we both offer quality, knowledge and service.
This 3 cell silo project involved their site in Mysen Kornsilo og Mølle, a feed mill plant.

The project started from our standard square silos solution, but each silo was tailor made based on the customer's request.
The silo consists of three cells with a total storage volume of 446 m³ (3.000 x 4.000 mm, height 12.400 mm).
The silos were designed for outloading. The structure and the silo were hot-dip galvanized, offering real advantages.
Hot-Dip Galvanizing provides both barrier and cathodic protection over the entire steel surface with a tough, durable, abrasion-resistant finish. It will continue to protect against corrosion even if scratched or gouged.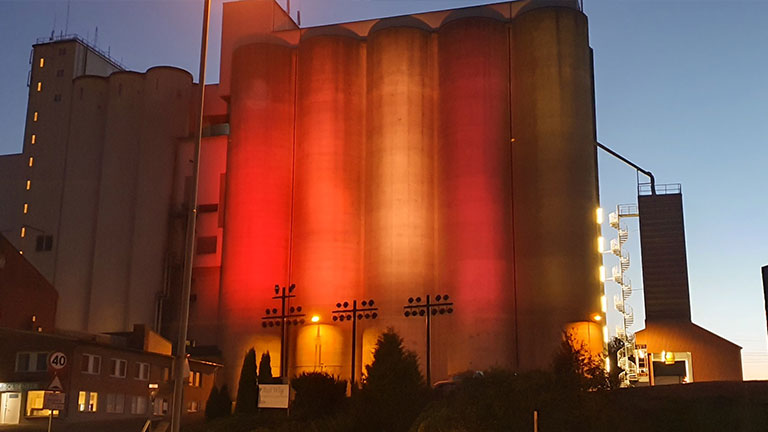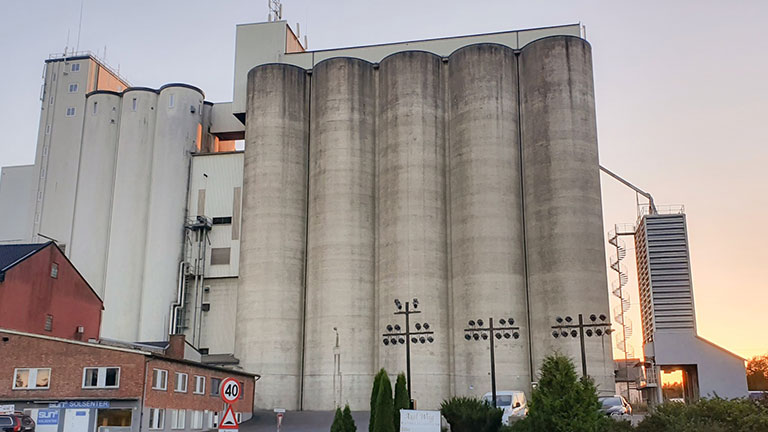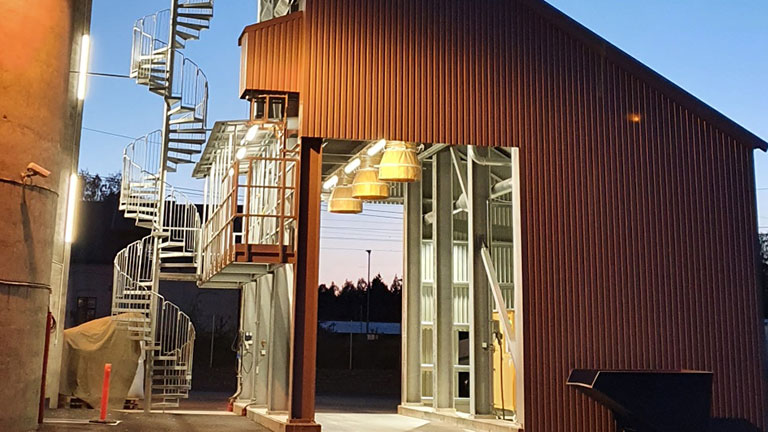 Cimbria square silos are manufactured in heavy, trapezoidal or face-plated steel plate which has been bolted to solid corner posts.
The silo is delivered complete with anchor bolts, support construction, silo hoppers, walls, decks, roof construction, machine decks, ladders, etc., for outdoor. Due to the modular construction, the silos allow easy expansion in case greater storage volume is needed in the future. 
After Cimbria built the steel structure and silo cells, the building next to the silo block was cladded with metal sheets.
It is great working side-by-side with Norgesfør and we are proud that they are always satisfied of our products and our team.