UMEX will soon house its strategic Cimbria-designed grain and fertiliser terminals at Romania's Port of Constanta, one of the most important and traffic-heavy transhipment hubs for the greater Black Sea region. Both terminals aim to increase food security domestically and internationally through Cimbria's state-of-art grain, seed and fertiliser processing solutions. 
The grain terminal comprises two symmetrical facilities with 100,000 tons of storage capacity across eight separate silos. The terminal is designed entirely by Cimbria and equipped with its extensive range of grain processing technology, aiming to improve the port's grain handling and storage capabilities as grain shipment volumes continue to grow annually. 
The fertiliser terminal, a multifunctional warehouse capable of handling and storing up to 66,000 million tons of bulk fertilisers, is also designed by Cimbria, featuring an automated filling system for quick and efficient bulk fertiliser loading. The warehouse will help alleviate recent fertiliser shortages resulting from growing supply chain disruptions.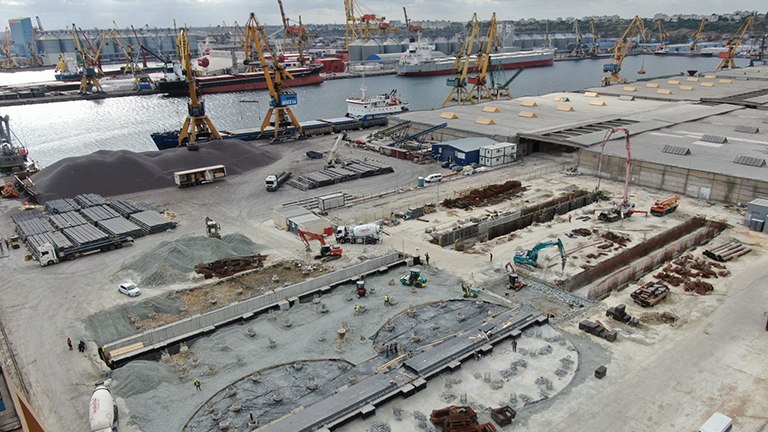 Cimbria-UMEX-port-terminal-cover.jpg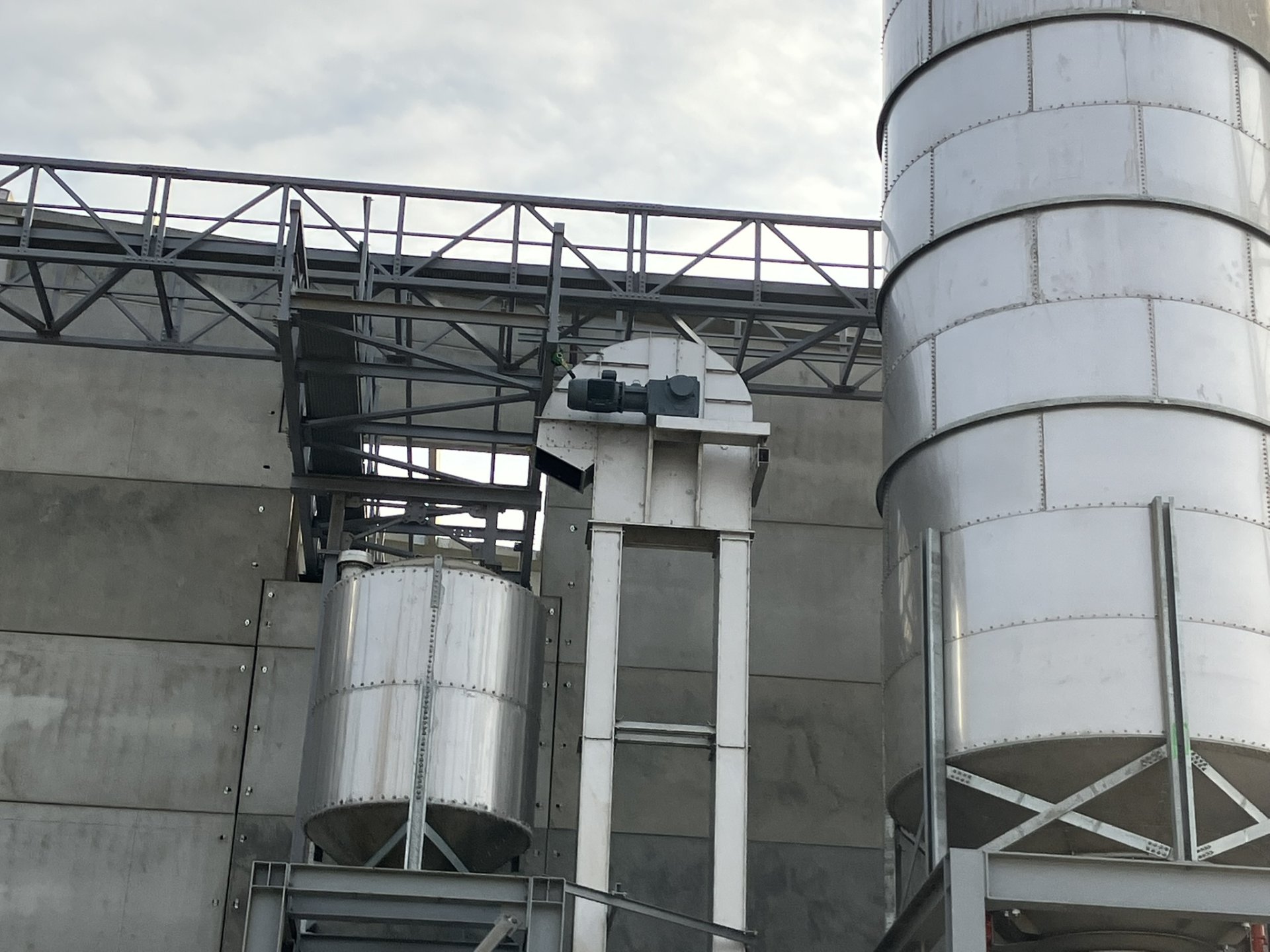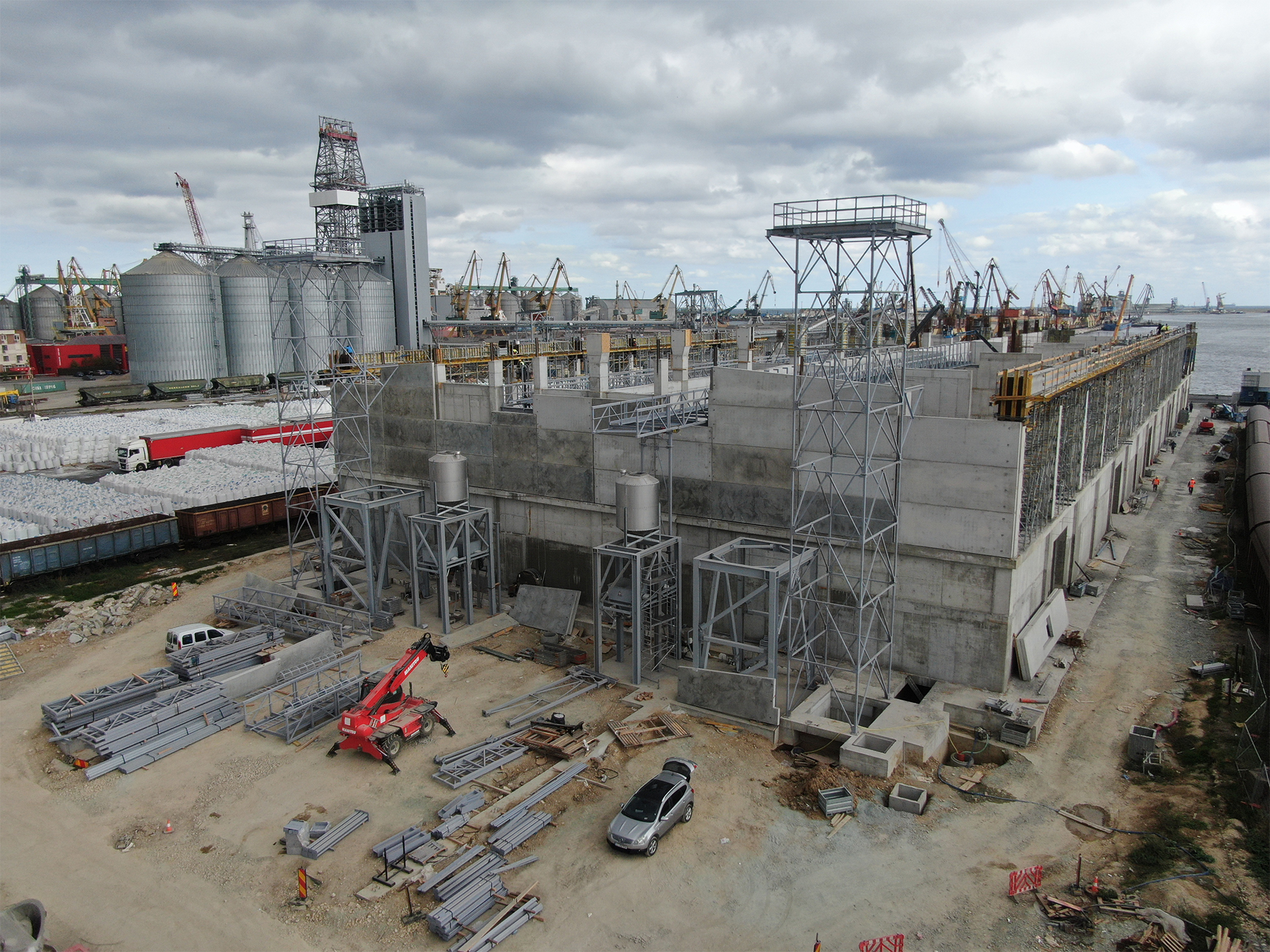 Supporting growth 
UMEX is a leading port operator and logistics expert, assisting safe and efficient intermodal transport of goods within the Port of Constanta to ensure supply chain security. Cimbria's partnership with UMEX supports the port's growing need for additional handling and storage of grains, seeds and fertilisers.
Cimbria's partnership with UMEX supports the Port of Constanta's growing need for additional handling and storage of grains, seeds and fertilisers. 
The port links landlocked countries in Central and Eastern Europe with Africa, Central Asia and the Far East, handling over 67 tonnes of cargo annually, of which 44 million are dry bulk goods such as grains, seeds and other related products. This dry bulk volume represents a 25% increase from 2016. 
Likewise, port facilities handle over 4 million tons of natural and chemical fertilisers, up from just under 3 million in 2016. However, fertiliser scarcity is becoming increasingly evident as prices continue to soar worldwide, leaving countries vulnerable to diminished crop health and subsequent food shortages. Therefore, UMEX's Cimbria-designed grain and fertiliser terminals are critical port infrastructure investments. 
Both terminals facilitate quick and efficient bulk product offloading through multiple loading and transhipment flows. Trucks, trains and shipping vessels can efficiently offload grain or fertiliser products through Cimbria's intake hoppers and bucket elevators, which then transfer to warehouses and silos via carefully mapped-out, self-emptying belt conveyor networks. The bucket elevators and belt conveyors can handle bulk products of up to 600 tonnes per hour (Tph). Cimbria equips all belt conveyors with electronic speed guards to prevent slipping. State-of-the-art, fully automated control systems monitor temperature bulk product levels, equipment temperatures, load speed, and alignment. 
Sustainability in mind 
UMEX's grain terminal centres its operations around efficiency and sustainability through Cimbria's intake hopper, belt conveyor and bucket elevator solutions. Each solution requires minimal maintenance and low energy consumption and promotes safe, dust-free environments, making them cost-effective, environmentally friendly and less hazardous for workers. 
Cimbria's involvement in the grain and fertiliser terminals at the Port of Constanta marks a pivotal moment in the company's history and pushes its bulk product processing solutions to greater heights. Both projects are currently under development. The grain terminal's completion date is by the end of 2030; the fertiliser terminal by the end of 2022.