Bolstered by a strong business relationship, Agrosemillas asked Cimbria to build a turnkey cleaning plant in Cuenca, in Castiglia-La Mancia area.
The production facility mainly processes wheat, barley and oats for the nationally certified seed production market.
Agrosemillas is well-known in the world of certified seeds and is clearly committed to technological and genetic innovations in the seed industry.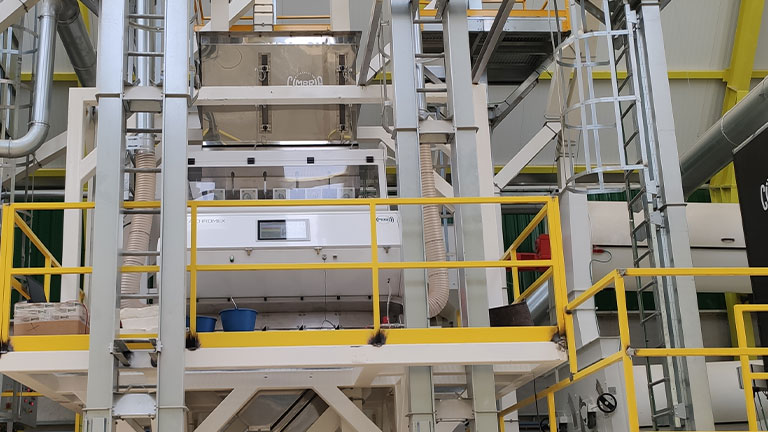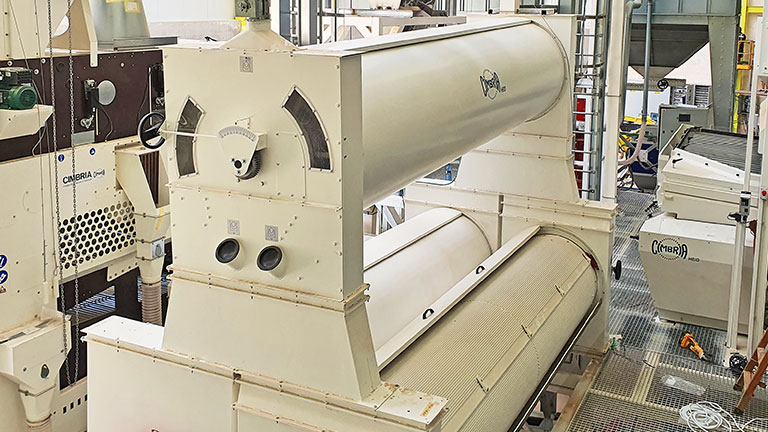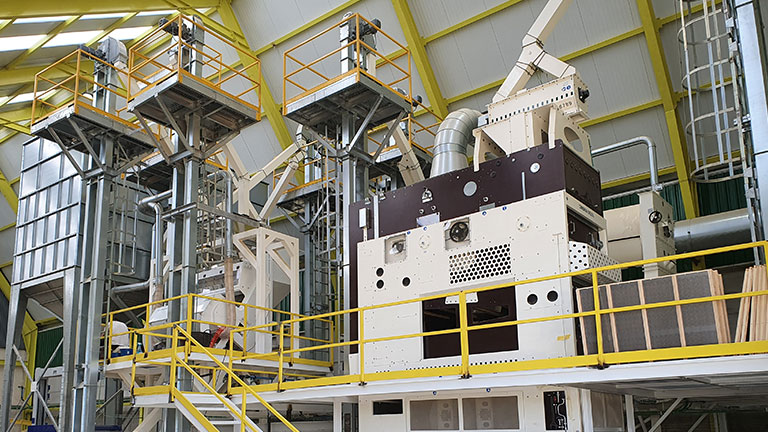 The new production plant is one of the most complete in Spain and includes a state-of-the-art seed processing center.
It features a full processing line with all the cleaning and sorting stages, including our Delta cleaner, indented cylinder, gravity table and color sorter, to achieve a wheat intake capacity of 10-12 ton/h.
Considering the broad variety of treated seeds, the plant was designed to ensure great flexibility in product management, responding to increasing demands in genetics-matching volume.
A dedicated storage area is already stocking several seed varieties and will be enlarged in the coming months.