"With the help our local dealer CHH Technology, Cimbria recently installed a state-of-the-art seed production plant for its Hungarian customer Pongrácz István. The new facility aims to reduce his business costs, increase profit and create higher value products.
István is a veteran seed and livestock farmer with over 20 years of farming experience under his belt, first starting with a modest 200 hectares of land bought using compensation tickets. Thanks to his hard work and a commitment to producing high-quality seed products, the farm functions on 700 hectares of field, 60 hectares of meadow pastures and 40 hectares of forest.
Now growing and producing larger quantities of canola, sunflower, alfalfa, and various small seed products, István knew maintaining operational and financial growth required investments in production capabilities. He called on Cimbria to build a brand-new seed cleaning and processing facility and install an advanced production line.
"I have known about Cimbria for decades", explains István. "Several machines have been fully operational in other processing plants for years and consistently produce the right quality. We started working with Cimbria's machinery in mid-August, and the quality is unbelievable. The production line is comprehensive and indeed 21st-century technology".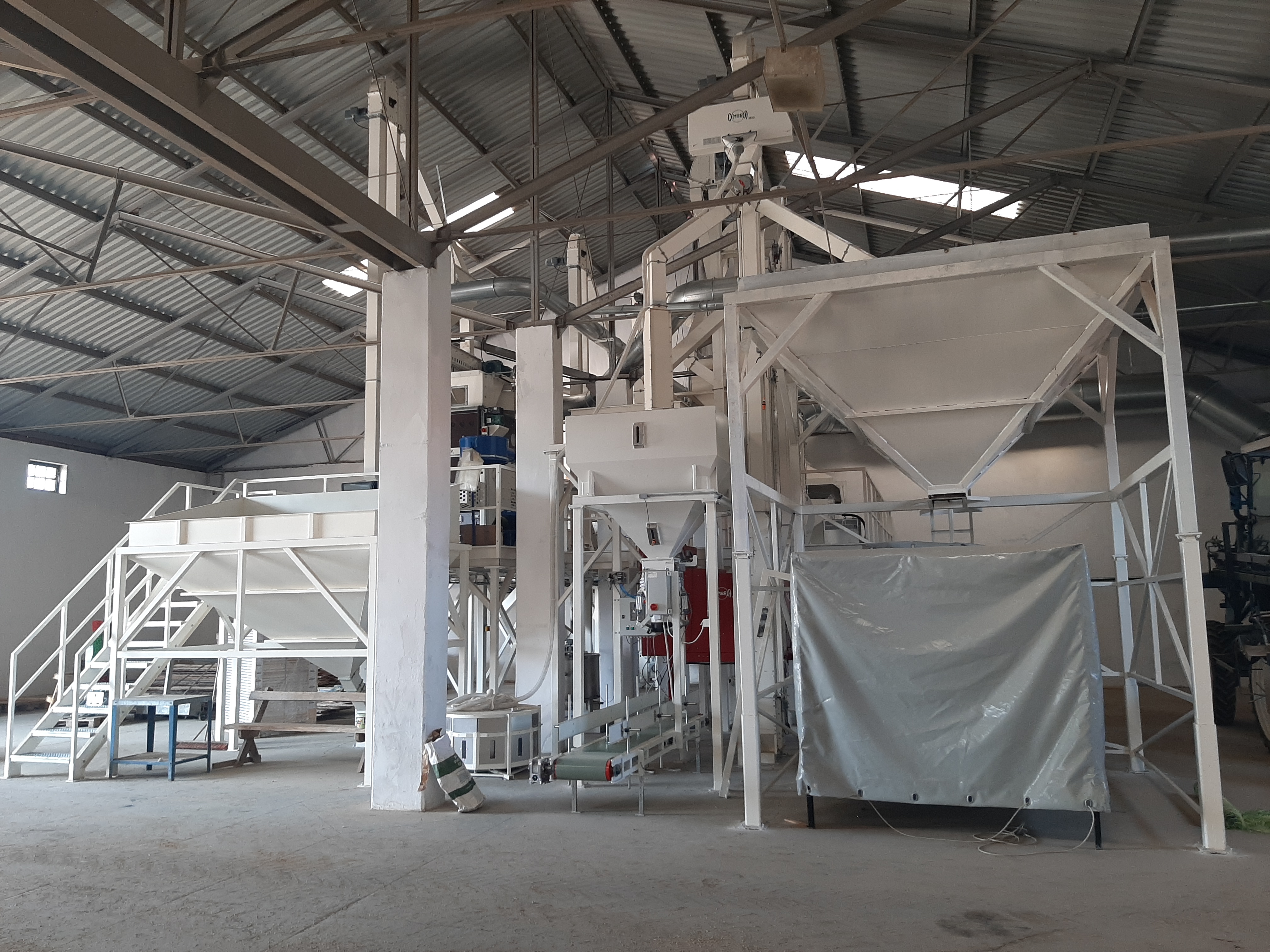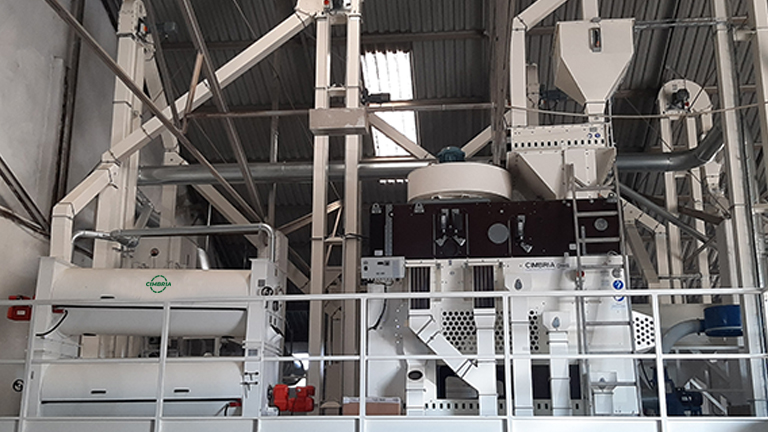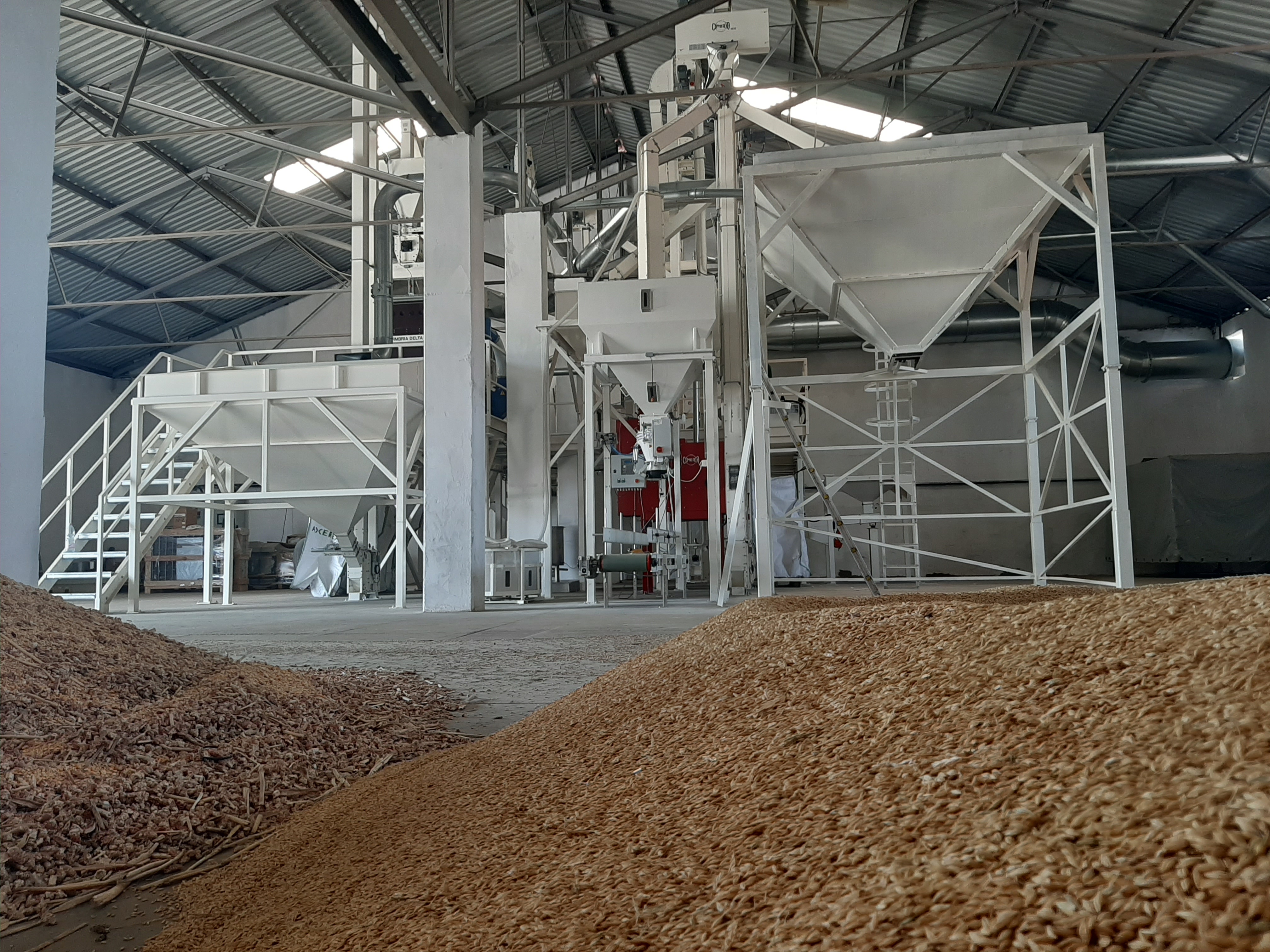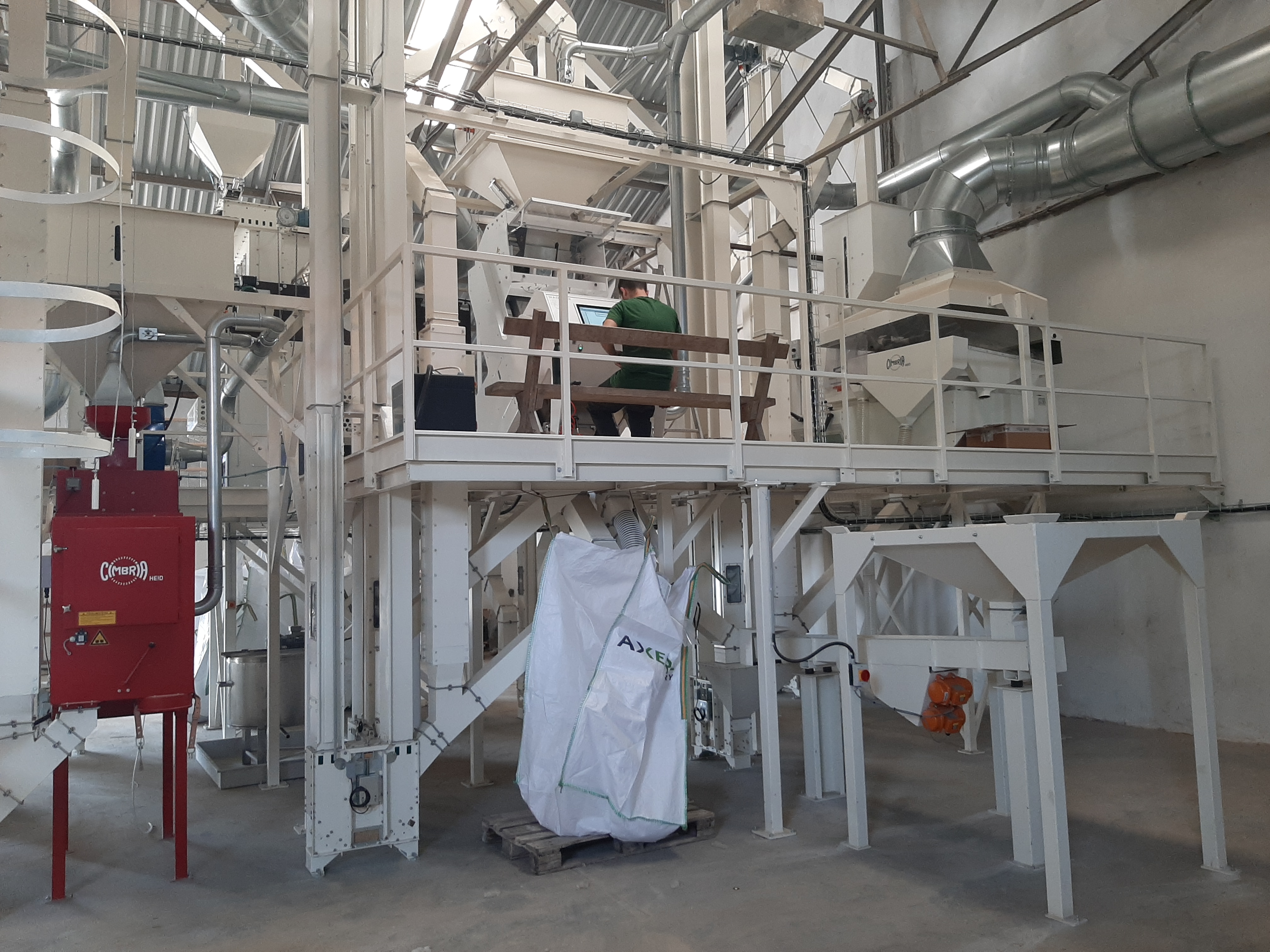 Cimbria's reputation for producing reliable machinery is why István chose to only have Cimbria's seed production technology in his facility. It has provided a complete processing and cleaning cycle that's almost fully automated, boosting intake capacity to an impressive 3-4 tons per hour. 
The products first transfer from an inlet hopper to a screen cleaner with a bucket elevator, followed by an indented cylinder separator. Once complete, they go to a specific gravity separator and a colour sorter machine, treating the seed surface with a preservative slurry. This process produces safe, clean, and high-quality seed products to be sold at a higher price. 
"We test every product with the NEBIH, and each sample regularly passes with a score of above 96 per cent — some even pass with 100 per cent.", says István.  
The production line Cimbria installed also includes several options to alternate between machines, allowing workers to skip individual stages throughout the process, thus promoting efficiency and convenience. What's more, each worker quickly learned how to operate the machines, highlighting Cimbria's commitment to simplicity and ease of use.
István's new seed cleaning and processing plant showcases Cimbria's ongoing support for food, seed and grain businesses across Europe, promoting quality and reliability at every level of production.